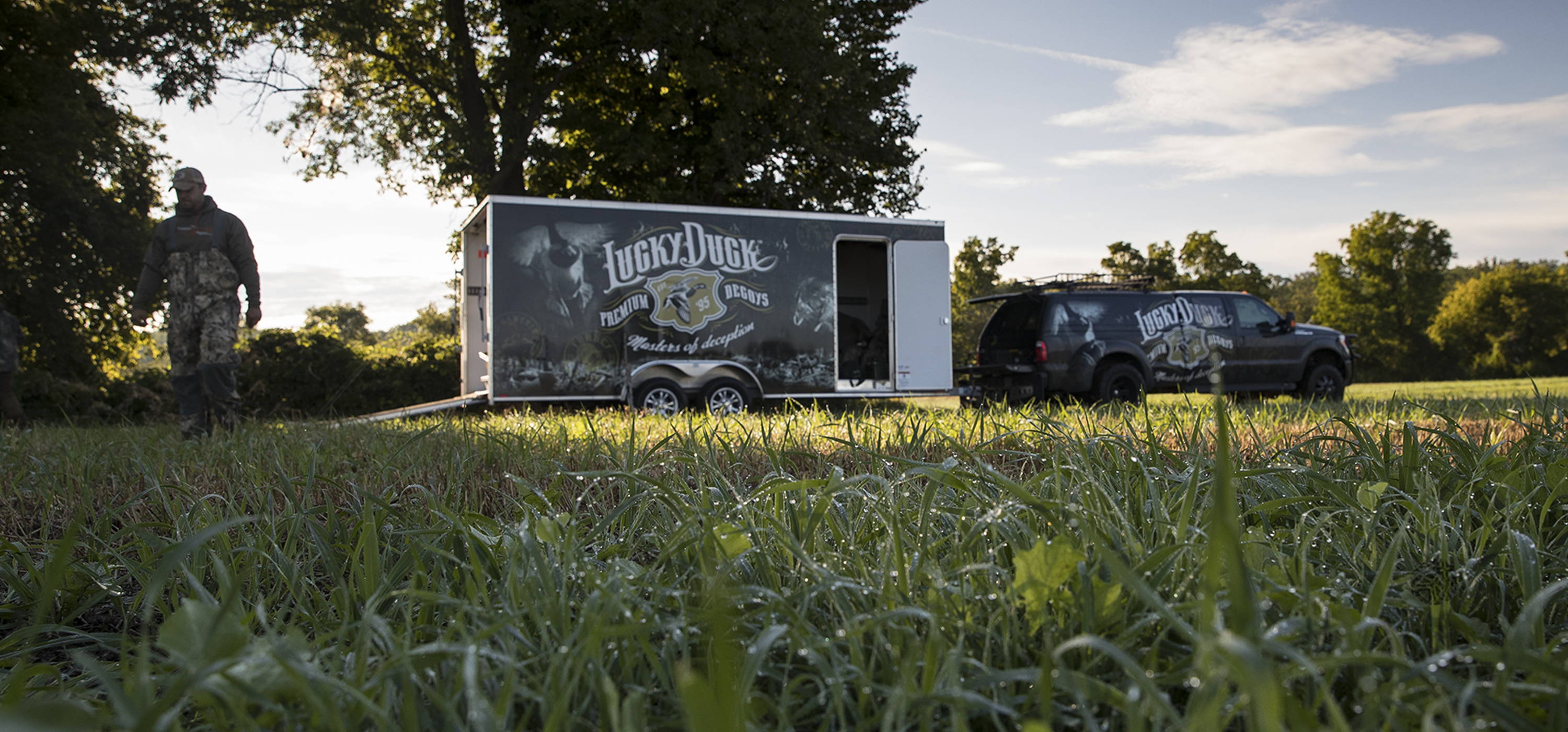 About the only creature we can't deceive, is you.
Lucky Duck™ is more than a brand, it is a lifestyle built around the subtle art of critter deception. While you are focused on the business end of a shotgun or rifle, know that we are completely focused on what matters most: you.
From our humble beginning in 1995 with one product, to today and over 100 products, our mission has always remained the same - to create innovative and quality hunting products that help you become more successful in the field. Over the years we have gained experience in the industry, reacted to customer's wants and needs, and have continued to innovate. As a family owned business, we realize the value of customer service and that is why all of our products come with a full one year warranty against manufacturing defects.
Whether you are in the duck blind, dove field, on a predator stand, or chasing turkeys, we are confident our products will help you succeed.
Here at Lucky Duck, we are the Masters of Deception.